Organizational Experts
Retain and attract the best employees with an Organizational Health Assessment. Fix problems that may be leading to instability in your organization.
Support team success.
Help People Get Along
As an executive Leader you know what to do
All we do is ask the right questions
ORGANIZATIONAL HEALTH ASSESSMENT
Get an organizational culture analysis to understand your workforce emotional climate.
CONFLICT RESOLUTION
Foster collaboration and healthy communication with organizational repair circles and conferences. We provide learning and development for complex cultural shifts with customized workshop for your organizational needs
EXECUTIVE COACHING
Our individual or group coaching creates a container for synergy while guiding executives to make high-leverage moves.
An Organizational Health Assessment is Your First Step
Find out how this climate and culture assessment works and if it is the right move for your organization.
Are Your Employees Ready for Change?
Get access to our Organizational Change Management Tool and decide for yourself.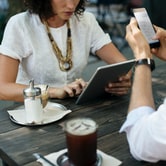 How do your leaders move up in your organizational system?
Below is a video to understand how leadership reinforces the values of a system. How does your organization compare?
An Organizational Climate and Culture Audit can identify what values are being promoted in your system.
Managing Conflict?
Check out our 3 Strategies to Resolve Conflict
Location
Mud and Lotus Consulting
12343 E Cornell Ave
Aurora, CO 80016
Contact
Need additional assistance? Please contact us:
contact@mudandlotus.org
Hours
We are open Monday to Friday, from 8:00 am to 5:00 pm.