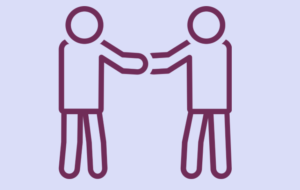 "The big difference, though, was that one of the COOs had low-turnover and a staff that loved them. The other was losing people to the tune of at least once a month and the turnover was slowing the growth of their company."
A Tale of Two Executives
One day at a conference, two COOs ran into each other. They had been associates for many years and this conference gave them a chance to catch up. Both of the COOs were leading large teams and felt optimistic about the trajectory of their companies. They had teams of people working hard for the success of their organizations.
The big difference, though, was that one of the COOs had low-turnover and a staff that loved them. The other was losing people to the tune of at least once a month and the turnover was slowing the growth of their company.
The COO with low turnover was growing nationally, and the second COO was beginning to reach out to foreign markets (with some success) because they were not performing well in the US.
What was the difference?
Even though both these people were successful with their titles and roles, the biggest difference was that the first COO was open to feedback and the second was not.
Not just any type of feedback though, the COO with national growth and a thriving team sought out people who challenged their thinking and encouraged them to grow. The other COO said they liked feedback, but it was quickly understood, by all in the organization, that this was not the case. Anyone could give them feedback once, and after that you were on the "bad list."
The COO with the solid team would hire consultants to come in and assess their organizational health and give them an honest evaluation of processes, procedures, and workforce emotional health. They would also allow employees to offer suggestions through an online anonymous form to encouraged transparency. Employees were also contributing to innovation regularly.
Our other COO hired consultants as well, but it was people who told them the things they wanted to hear. Many people in their organization did not trust any consultants brought in by the COO because it was well known that these consultants were considered "yes, men and women."
No-nonsense Consultants
Mud and Lotus Consulting worked with the first COO and helped them to align their teams, build capacity and infrastructure, and establish restorative processes to address future conflicts. They are a team, led by Dr. Autumn Thomas, with experience analyzing human systems, finding leverage points for success, shrinking change to manageable levels, and bringing out the best in teams.
The leaders, Mud and Lotus works with, know what to do. They are highly skilled and passionate about their work. The consultants at Mud and Lotus Consulting just ask the right questions and connect the right dots.
A Money Saving Move
When Dr. Autumn Thomas was first hired, at the executive level, to re-align teams and enable their success, she was hired at the six-figures a year. Now her team helps companies get those results at a fraction of the cost. Mud and Lotus Consulting does not want to be a permanent part of your organization, this creates a huge savings.
We are systems analysts, educators, and coaches, who build capacity for your organization to run without us. We always plan an exit strategy. This strategy is consistent with Systems Theory, in which, people who work within an organization for long periods of time begin to be too close to any problems to see them happening. Mud and Lotus Consultants believe we are more helpful looking in from the outside. We help executives take a balcony view of their organization.
Our consultants can come back after some time, only to assess progress and continue any temporary support. We ask your teams to reflect, grow, and apply all the skills we have developed without us as often as possible.
Invest in Stability
Which executive are you? Do you absolutely understand the values and agreements of your organizational system?
Our promise is that we will be able to diagnose areas where your employees need support. We will provide you with a complete diagnostic report with actionable items for high-leverage and cultural shifts. We cannot guarantee that 100% of your employees will stick around right away, but we will roll up our sleeves and work with you like OUR company depends on it.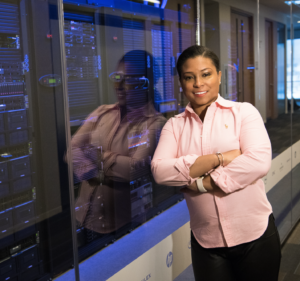 "Now her team helps companies get those results at a fraction of the cost."