Facing Backlash as an Ally
In a previous post, I discussed how hard it can be to be an ally. You face defensiveness and backlash from many different sides. People will question your intentions and will even insult you with the intent of silencing and harming you. It comes from all angles and it can be hurtful.
This post is meant to give you some tools to keep yourself on the right path and to disarm those who try to argue with and bully you.
Assume Positive
I don't think that people who are fighting you on your stance for inclusion and equity are ACTUALLY being positive. This tool is for you and not them. Assume that they do not know better and that they might really want to learn something. I'll walk you through a scenario where I had to use all the tools:
Uncle Tawny and I are talking about someone being bitten by a black widow. Uncle Tawny yells, "Am I even allowed to say BLACK widow anymore, or is that racist?"
I have to take a deep breath. This guys is always trying to challenge me. Every time I see him he wants to get into it with me about how he is the "bad guy" now. He's a White Male and everyone hates him.
In order not to tell him where to shove this conversation, I have to assume that he REALLY wants to talk about this. That his rude and obnoxious behavior, in a bar, at a party, is really a cry for help. He's being confrontational and I am not in the mood. But assuming that there is something really here disarms me and helps me move to the next phase.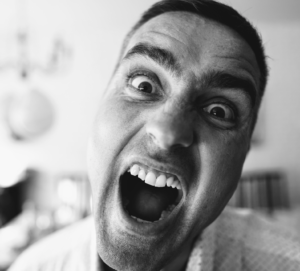 "He's being confrontational and I am not in the mood. But assuming that there is something really here disarms me and helps me move to the next phase."