Assess Relationships
Start the Work
Professional Boundaries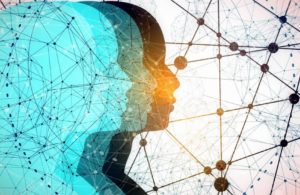 Fostering Relationships
Are you connecting with your team?
Assess Your Professional Relationships
People are naturally social beings, Dr. Louis Cozolino who wrote The Neuroscience of Human Relationships points out, "our social brains have emerged during natural selection because being social enhances survival." This is why you need to assess your relationships. It is never too late to look back and see if you have damaged professionalism in your workspace.
Take Inventory – How well do you know each person on your team? Ask yourself if you know anything that has happened with them in the past month. Do you know their living situation? Do you know their birthday, or even if they celebrate their birthday?
Send a Survey – You can always create your own survey with a Survey Monkey using personalized questions asking how connected your team feels to leadership. Or you can hire a professional company. Just be prepared from some honest feedback if relationships are sour.
Start the Work
You read that right, "work." Relationships involve work and investment. This is why many people managers shy away from the work. They also can be vulnerable because relationships between reporting managers and employees can feel forced. But this is the ONLY work that matters. Actually, the more you invest in your employees on a personal level, the more you can understand their strengths and manage their work. Putting in the work now prevents future breakdowns.
To begin with, start meetings with ice breakers so you can learn random things about each other. Information like what picture you all use for your cell phone wall paper or what animal would you be if you could be an animal is fun! Brené Brown suggests permission slips so people can share where their headspace is at. The key here is to listen to the people serving your organization. They are putting in time for your mutual success and relationships; humanize them.
Professional Boundaries
We understand that it is lonely at the top, but professional boundaries are important. When we we talk about relationships with your employees, it means you understand who they are as people. Your employees might meet every month for drinks and you can join…for one. Then it is appropriate for you to head on your way.
If you are seeking a deeper connection with others join a professional networking group.
Did you already slip? Well, change your habits and let your employees know that you respect them too much to continue to put them in awkward positions. You can relate with them through your mutual Cricut obsession or put on a monthly volleyball game. Just make sure they know that they are not required to attend anything and respect their boundaries as well.